Leadership Personal Branding
Accelerate growth, increase your valuation and realize your ambitions through optimizing your leadership personal brand.
Slide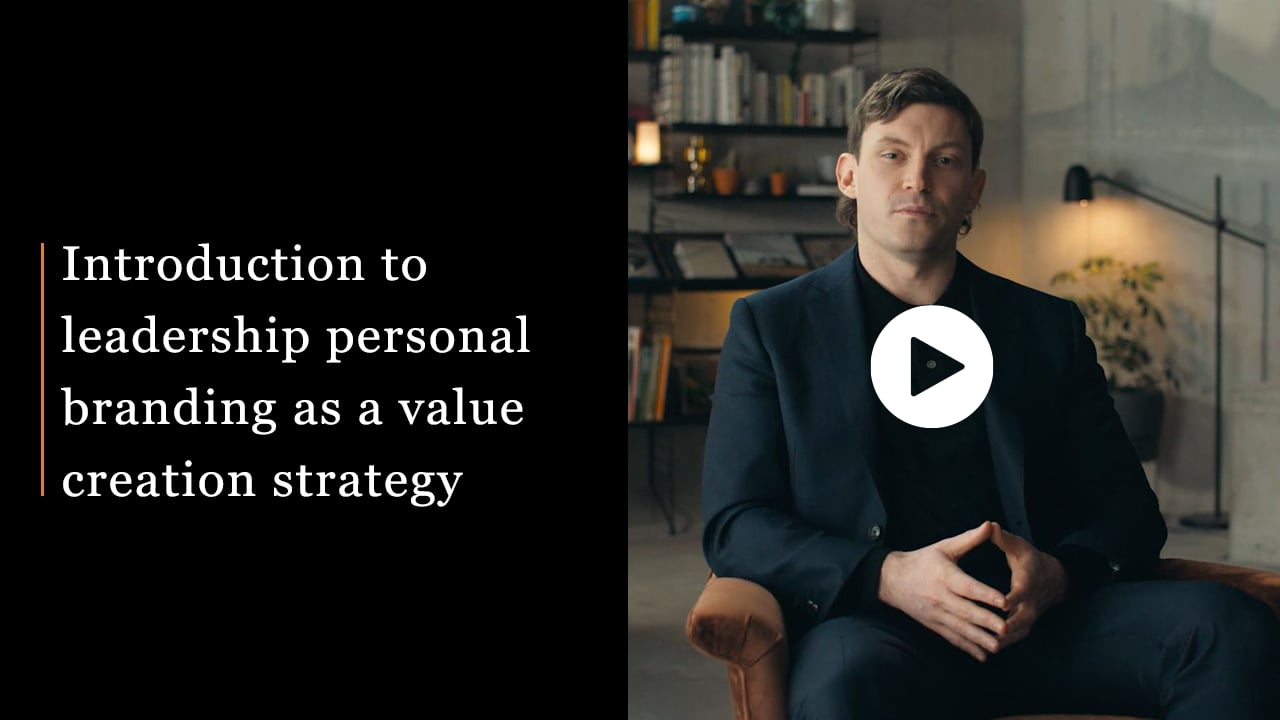 Introduction to leadership personal branding as a value creation strategy
Slide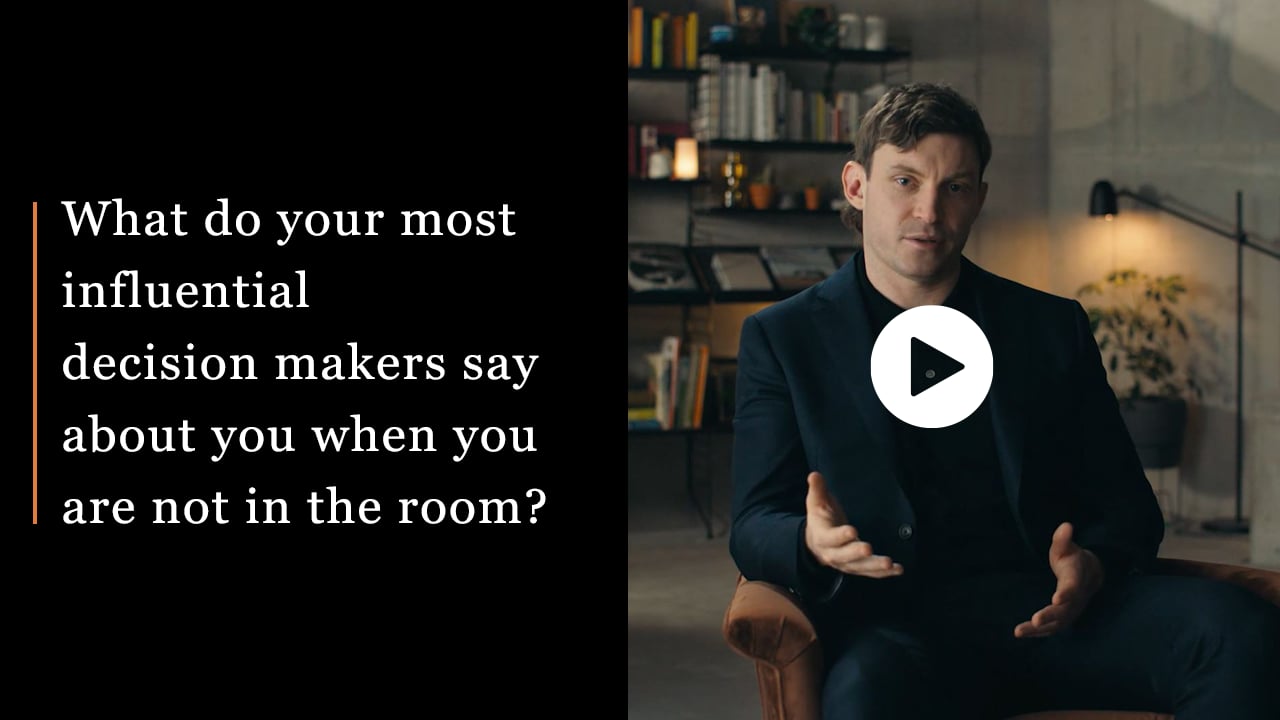 What do your most influential stakeholders say about you when you are not in the room?
Slide
The differences between traditional branding and leadership branding for value creation
Slide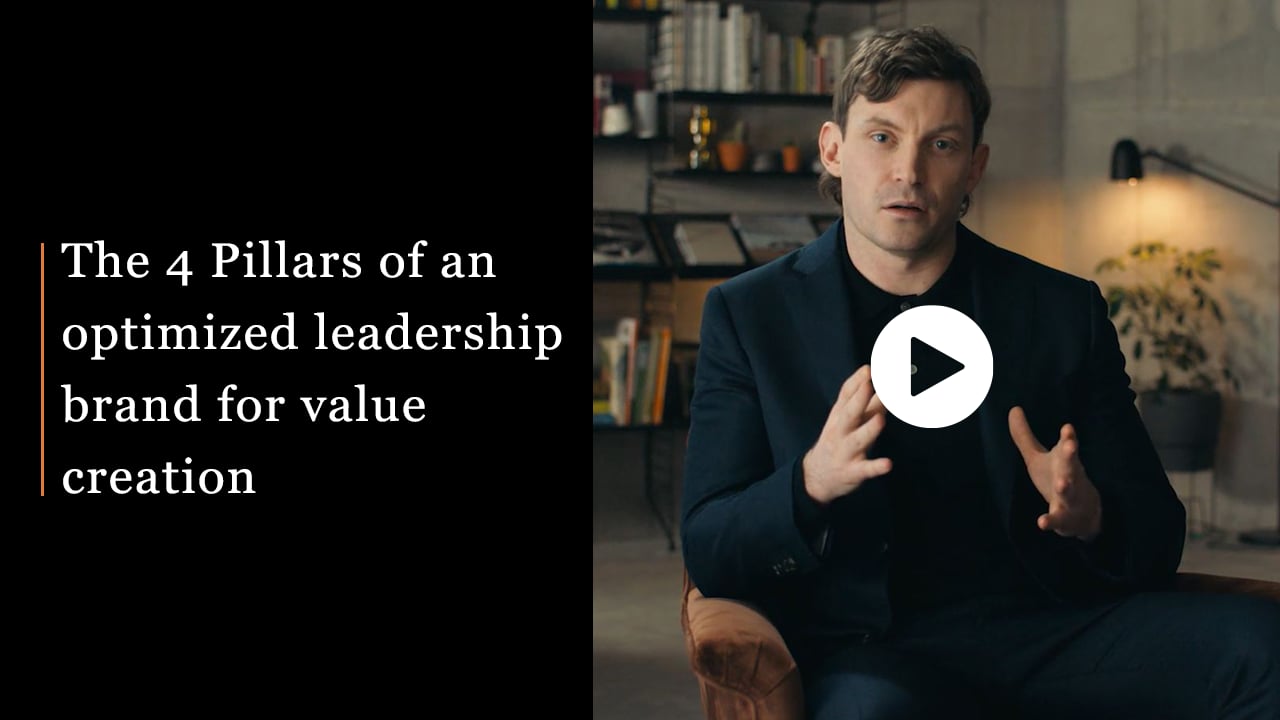 The 4 pillars of an optimized leadership brand for value creation
Slide
The online CEO and Founder paradox of leadership personal branding
We live in an age where more capital, investment opportunities, and product solutions are available to the market than ever before.
In these fast-changing times, a company brand, so often considered an intangible asset, now has a very public microcosm of people leadership brands representing it, both online and offline.
Learn how leaders of high growth companies are optimizing their leadership brands as a value creation strategy by downloading our guide.
A Modern and Innovative Value Creation Strategy
When building your business, a small group of decision makers – be it investors, board members, partners or clients – hold an inordinate amount of influence over your future ambitions.
Having an optimized leadership personal brand enables you to integrate your online and offline profile to build, develop and deepen the relationships you have with the 30-100 current and future decision makers who most affect your ability to realize your value creation goals.
Accelerate Your Value Creation Ambitions
At Communiqué, we optimize the leadership brands of forward thinking, high growth leaders who are striving to:
Position their company for an acquisition
Raise a private or public investment round
We work with leaders in both challenger and established technology companies to enable them to accelerate their ambitions and growth potential.
Every day, we partner with leaders:
Who have an underdeveloped profile in their market amongst key external stakeholders.
Whose industry views change as risky and complex which slows down product adoption.
Who have to communicate the value of their role in the next stage of the company's growth journey to investors.
Who are challenged in winning the war for talent.
Position Yourself as a Modern Leader
Future proof your growth, your ability to make a real impact and realize your optimal value creation outcome.
Learn how forward thinking leaders of high growth companies are modernizing their leadership branding as a key differentiator from their competitors.
Download our guide to find out why and how high-growth CEOs and founders are modernizing their leadership brands.
Most leaders are not applying investment level rigour or thinking when it comes to how they are viewed by the key decision makers who can most influence their value creation ambitions.
If you would like to find more, please book a call with our Managing Director of Leadership Branding, Ruaidhri Finnegan by clicking the button below or selecting a date in our calendar to the right.
Slide 1
Case Study: Going Public - A Leadership Personal Branding Journey of Influence.
Leadership Personal Branding, Case Study
Slide 2
Blog Post The Value Connection Most Leaders Miss With Their Personal Brand
Leadership Personal Branding, Blog Post
Slide 3
Video: The online CEO and Founder paradox of leadership personal branding
Leadership Personal Branding,
Video
Slide 4
Video: The 4 pillars of an optimized leadership brand for value creation
Leadership Personal Brand,
Video
Slide 5
Case Study: Leveraging A Leader's Brand Equity Potential For An Optimal Value Creation Event
Leadership Personal Branding,
Case Study
Slide 6
Video: Defining your leadership personal brand
Leadership Personal Brand,
Video